Information
abime.net is copyright 2001-2021 by Astruc Pierre, also known as RCK.
Readers may not modify, publish, transmit or in any way exploit any of the contents of this site, in whole or in part, without the express prior permission of the copyright holder. Direct comments to the appropriate person. All rights reserved.
12 Themes for AROS 68k/x86
Created 12 Themes including Background Workbench and Windows, Windows GUI, Zune GUI, Pointers (optional), Themes are compatible with all AROS 68k and AROS x86 versions and will be available on the next releases of AROS One x86 and AROS One 68k
For the Theme Change I've created single scripts to be executed via icon from Workbench (Wanderer), once clicked a request will ask the confirmation that if accepted will restart the system with the new Theme.
To improve the graphical aspect I have also created small icons for viewing in detail on the Workbench, see attached video
I enclose a video that shows all 12 themes installed on AROS One 68k.
https://youtu.be/Fc8WAjouEBI
1 comments
Mev Dinc - Life Is A Game biography
Hi all! Long time since I've posted here and I use to be a regular, posting a fair bit. Yup, I'm still playing Amga games via the amazing WinUAE but over the past few years, I have been concentrating on pixel art, primarily ZX Spectrum, even releasing my own book, Better Late Than Never.
Anyhow, as a result of being a prolific pixel artist (ahem), I've got to know and become friends with legends of yesteryear, which is surreal as to me, they are icons I looked up to giving us ground-breaking games on Spectrum and Amiga! Back in 2019, I did a Happy New Screen year (Speccy) and thereafter, approached by award-winning developer Mev Dinc. Yep, the guy who did First Samurai on the Amiga as well as many other games! He asked if I'd be interested in doing a cover for the English version of his book, which was already released in Turkish (his native country). How could I refuse!
I ended up doing the book title with another good friend doing the film strip. I've not long finished reading the book (300 pages) and it really is a gripping rag to riches story, with many ups and downs, obstacles faced to his success as a game developer. Ironic to think even when a work colleague at a factory Mev worked at persuaded him to get a Spectrum, he showed no interest in it or in games! Rest is history!
Mev's book is available in paperbook or Kindle at Amazon and other online book stockists. I've not put the link as not sure if it's allowed.
Mars Tank Attack - new Amiga game!
The game runs with all sound and graphic features if you load and start it with the Hollywood Player. This Player is provided by Andreas Falkenhahn.
Download your Player on
http://www.hollywood-mal.com/download.html
If you like this game - please make a PayPal Donation on our Website. Only with your help we will be able to provide more games for free.
Please send bug reports directly to my email-adress. Thanx.
The goal of this little computer game is destroying the battle tank of the enemy.
This game is a remake of the Howitzer Duell from Juma so far.
To steer your tank - angle and power - use the CURSOR keys.
Use the ENTER key to finally shoot.
One player - two player - computer alone
If you loose all tanks - this means GAME OVER.
More information and download here:
https://www.keho-software.com/mta_hollywood.html
1 comments
New version of Remote Desktop for AmigaOS 3.x 68k (and OS4.x) - Update!
Posted by
DarrenHD
- 15 April 2021
18:14
Update!
Hello! I am happy to announce that we are working on a new version of the Remote Desktop client for AmigaOS 3.x (68k). It will also work on OS 4.x.
The RDesktop client allows your Amiga to bring up (in a window or full screen) the desktop of your Windows computer. So you can access your Windows computer directly from the comfort of your Amiga. It supports playing sound from the Windows computer to your Amiga computer through AHI.
Details:
We are working on developing a new version of RDesktop for 68K (AmigaOS 3.x) computers and compatibles. It will require AmiSSL 4.9 and the latest codesets from Aminet. It will have a netdisk=sys: feature where your Amiga directory will show up on the Windows side so you can copy files back and forth. Of course it will have RemoteAudio, Full Screen, a GUI (requires MUI5), and other features. It will be released based on the latest rdesktop code base. I have tested it on a real Amiga 4000, an Amithlon system, and a Vampire-equipped system so far. Tested to work on OS4.x as well.
Anyone who makes a donation (small or large) to encourage the developer (Micha? ?ukowski) to keep motivated will immediately receive the latest beta version via e-mail. I would hope the release version is ready in 1-2 months.
You can make a donation here:
http://www.hd-zone.com/remote-desktop/
Scroll down about half way on that page and click the Donate button.
Thank you very much and we look forward to releasing the final version!
Darren
68k.news and frogfind.com
Not sure if this belongs in news or somewhere else, so if this is in the wrong place I apologise. I did a search but couldn't find any topics here that referred to frogfind.com
I'm not sure if anyone else here knows about this yet or not, but a YouTube channel called Action Retro has launched these two sites, designed specifically to work on retro computers from the 80s and 90s. Because they're a Apple Macintosh focused channel, their aim was to get at least some of the web usable on 68K based Macs, but they also show it working on a Windows 95 Toshiba ultraportable and an Apple IIe!
Of course my first thought was that this would also work on AWeb and IBrowse, and sure enough on my AmiKit XE install they worked perfectly!
http://68k.news

http://frogfind.com

I thought perhaps other people here may be interested.
Here's the video for more information:
https://youtu.be/c_v2_vTogS8
2 comments
Wrong Way Driver - New Amiga OCS Game by aBYSs
aBYSs
released a new Amiga OCS mini-game in 60kb called:
WRONG WAY DRIVER
You took the wrong way on the highway and your gas is running out...
Needs Amiga 500 (Pal) + 512k Mem or better
Code, Gfx & Audio: Pink
Joystick:
- Up/Down: Move
- Fire button: Acclerate (when you bought the extra!)
Keyboard:
- ESC: Exit
The audio was created with
PreTracker
.
All coding was done with "
Amiga C/C++ Compile, Debug & Profile
" by Bartman/aBYSs.
Ingame 'on the fly' decompression was done with Doynamite by Doynax.
Executable compression was done with Shrinkler by Bifat/Tek.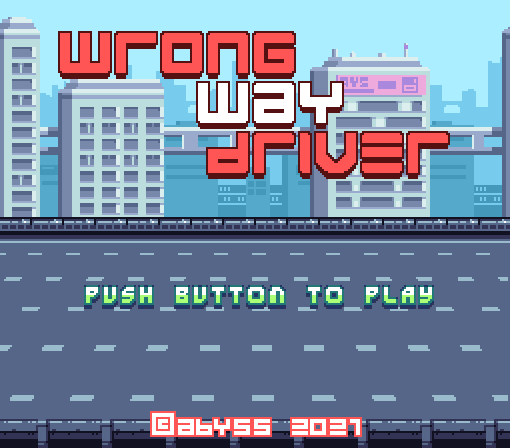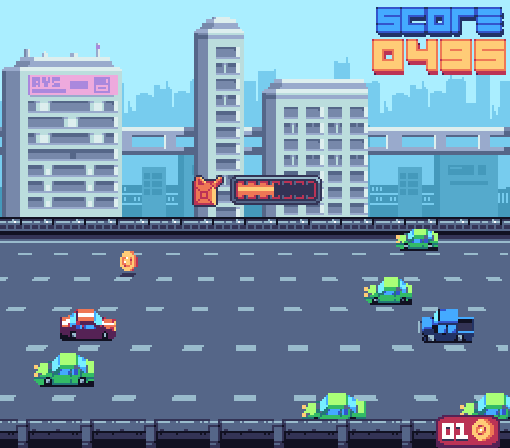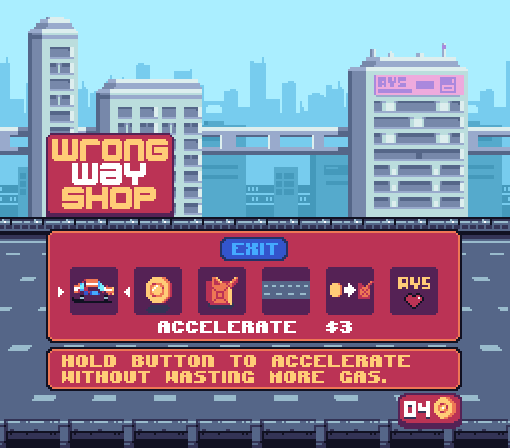 58 comments
IBrowse 2.5.4 Now Available
Posted by
Futaura
- 03 April 2021
15:01

IBrowse 2.5.4
is now available for
download
for both AmigaOS 3.x and AmigaOS 4.1FE (AmiUpdate can be also be used to update your installation).
This is the fourth
free
update for registered users of IBrowse 2.5. IBrowse 2.4 and 1.x users may upgrade to IBrowse 2.5.4 via our
store
at discounted rates.
It is mainly a maintenance release with refinements and improvements to features introduced in IBrowse 2.5, with some other developments held back until they are stable and complete. We hope to have addressed all of the issues raised since the release of IBrowse 2.5.3 last year, whilst adding a few new features too. See the
history log
or
changes list
for a full breakdown of all the changes made in IBrowse 2.5.
We have also added the English Amiga Board as a fastlink in the default IBrowse settings, as this is a friendly place that all Amiga users should be aware of, if they're not already
3 comments
A/NES v1.2 released!
Posted by
oRBIT
- 03 April 2021
13:34
It was 15 years(!) ago A/NES, a NES emulator for classic AGA Amigas, got an update, but now it's back! I've dusted off the old sourcecode and worked a bit with it. And this is hopefully just the beginning..
The news are:
* Minor graphics optimizations.
* Rewrote stack-handling code (no more "stack overflow" errors).
* Fixed bug related to Sprite-DMA that could crash the game.
* Removed some old debug-code that slowed things down (oops)
* Added mapper 87
Download here:
http://nes.goondocks.se
23 comments
Chocolate Doom port to 68K RTG
I was very bored recently so I decided to do yet another DOOM port (my 4th), anyway this one uses
Chocolate Doom
and includes ports of ports of Heretic, Hexen and Strife.
I've only had the chance to give them a very quick test myself but they seem to be working okay. No idea of performance on a real Amiga as I don't own one these days but it might be okay if you reduce the resolution back down to the native resolution. Be warned that trying to decompress OGG music files in real-time on an 060 while also playing a game isn't going to be pretty.
Requirements:
1) An RTG Amiga
2) 68060 processor or better
3) 32MB of FAST RAM
4) The original games (or demos)
5) OGG compressed music packs for music playback
6) AHI installed and configured
Limitations:
1) No network or multi-player support
2) No Joystick support
3) No window mode support (during gameplay)
4) Only OGG/WAV music supported
I'll upload it to the Zone here and also to AmiNet soon.
Download ->
Chocolate_DOOM
My other DOOM ports:
BOOM AGA
ZDOOM AGA
ZDOOM RTG
ODAMEX AGA
ODAMEX RTG
25 comments
AmiSSL 4.9 Now Available
Posted by
Futaura
- 02 April 2021
21:49
The
AmiSSL
project is a collaborative effort to develop a shared library for Amiga-based systems (AmigaOS, MorphOS, AROS, etc.) based on the
OpenSSL
cryptographic library toolkit. The library together with its provided software development kit (SDK) tries to be 100% API/ABI compatible to the OpenSSL version it is based on. In addition, due to its shared library nature it can be used by several Amiga applications at the same time. Many applications already make use of AmiSSL - the shared library concept saves memory and allows developers to easily integrate a modern, stable, optimised SSL/TLS and cryptographic solution into their applications with minimum effort. With regular AmiSSL updates, applications and users additionally benefit from OpenSSL upgrades and security fixes, without authors needing to update their own code.
AmiSSL 4.9
is available for download from
https://github.com/jens-maus/amissl/releases/4.9
(or via AmiUpdate) and contains the following modifications:
Updated OpenSSL backend to full compatibility to latest OpenSSL 1.1.1k (25.03.2021) version, which brings security and bug fixes.
Simplified and improved logic in amisslmaster.library for choosing which libraries to open.
Installer will now delete redundant AmiSSLv4 libraries where possible.
Added Swedish installer translation.
Updated icons with more modern GlowIcons.
Added sample openssl.cnf file and CA.pl helper script to the installation.
Added CA.pl documentation to OpenSSL.doc.
4 comments
VirusZ & xvs.library is back, but needs help
Posted by
Jan-VHT
- 31 March 2021
13:02
Georg Wittmann (Former Hörmann) is back to make changes to VirusZ and xvs.library, but Georg needs your help.
George writes:
After 15 years of doing absolutely nothing on my Amiga, and many people asking me again and again if I would like to release the sourcecodes of VirusZ and xvs.library, I now have decided to do so...
But before that, I finally want to fix VirusZ and xvs.library for MorphOS, AROS and AmigaOS 4.x systems, and therefore I need some help as I actually don't have any of these systems (only AROS inside WinUAE as m68k version).
So this is why I've written this small tool here. MAA4SIC just collects information about your system and dumps that to your Shell window. Just redirect the output to a file and send it to schorsch.wittmann at gmx.de if you are running on MorphOS, AROS or AmigaOS 4.x
MOS/AROS/AOS4 System Info Collector tool -
Download
(From Aminet)
MOS/AROS/AOS4 System Info Collector text -
Read Me
(From Aminet
Read about you can help Georg here
Thanks in advance for any help...
Georg Wittmann (Former Hörmann)
E-mail:
schorsch.wittmann@gmx.de
2 comments