Information
abime.net is copyright 2001-2021 by Astruc Pierre, also known as RCK.
Readers may not modify, publish, transmit or in any way exploit any of the contents of this site, in whole or in part, without the express prior permission of the copyright holder. Direct comments to the appropriate person. All rights reserved.
Brand new Lemon Amiga website
Posted by
Predseda
- 10 January 2021
17:37
Fellow EAB members, on behalf of Kim Lemon I would like to inform you, that:
A brand new and greatly improved
Lemon Amiga
website has just been launched!
Actually I never thought this would happen. It's been an amazing 15+ years since I built the Lemon Amiga website and a lot has happened since then, both technically and in life in general.
To sum it up, all I wanted to say is - check out
the new Lemon Amiga website
and enjoy.
Keep retro gaming,


Kim Lemon





So, what's new?
Design
Responsive mobile-first design, while still keeping the classic 2004 feel.
Taking advantage of 4K/Retina displays.
Games
Added playable MP3 game music for 1732 games.
Type-sensitive live game search.
Improved Advanced games search.
Modern screenshot slider with swipe on touch devices.
Support for hires 640x512 screenshots.
All intro videos are now lossless WebM with MP4 fallback for Safari (OS X/iPhone/iPad).
Now using AJAX for improved multitasking. Rate, comment, watch video, listen to music, etc on the same page without interruption.
Game Top- and Worstlists can now be filtered by category.
A new WYSIWYG review editor.
Tightly integrated all LemonTube video reviews into the games pages.
Better logic for position of elements on games pages.
Users rating is now next to users comment.
Now showing WHDLoad installer author and date.
Now showing review scores (graphics, music, playability, overall) directly on games page.
Community
Upgraded from phpBB 2.0 to 3.3
Improved the phpBB site integration with login and profile option in the top right corner.
User actions (votes, comments, favourites, originals, completed games, reviews etc.) are now visible in the users forum profile
General improvements
SSL certificate and forced https
All code has been modernized and large parts have been re-written from scratch.
Moved to Digital Ocean cloud servers and upgraded to PHP 7.4.
Added Schema/Open Graph data to games and reviews to display more interesting snippets in search engines and social media.
Removed all dead links in the Links section
Overall clean-up and revision of content by updating or removing obsolete information.

37 comments
Demo version of the new Amiga game called "Wilcza Buda"
Welcome!
We are pleased to present you the demo version of the game called "Wilcza Buda" which we have been working on for almost a year with some breaks.
Currently, we are involved in the project for two, that is:
Pawe? "City" Mielewczyk and Marek "Marecheck" Koprjaniuk.
City is responsible for coding, the game engine and graphics.
I, however, for the plot of the game, dialogues and photos.
The surprise we have prepared is the possibility of getting the full version of the game in the future.
To receive it, you must complete the demo correctly and register with the received key on the website
www.wilczabuda.pl
from where you can download the demo itself.
If you want to be up to date with this project - we encourage you to subscribe to our channels ?
MARECHECK
https://www.youtube.com/channel/UC0T..._as=subscriber
POLISH RETRO CHANNEL
https://www.youtube.com/channel/UC8g...Z5QAImmyjJuTKg
Best Regards !
AMIGA RULES ?
5 comments
Tinyus - An arcade quality Amiga OCS port of Gradius/Nemesis
After Tiny Invaders, Tiny Galaga and Tiny Bobble
aBYSs announces: Tinyus
Tinyus is a faithful Amiga OCS port of the Arcade Gradius/Nemesis videogame. It needs OCS with 512k Chip and 512k Slowmem or better.
The games runs on Amiga 500 but Amiga 1200 (barebone) is recommended for fluid 50fps gameplay.
Tinyus features graphics by Fade1/aBYSs, Code & PreTracker music by Pink/aBYSs and reverse engeneering by Bartman/aBYSs.
The game will be released soon.
Here are some screens: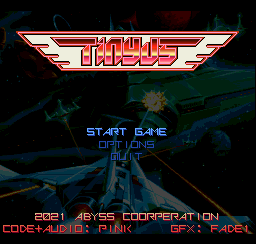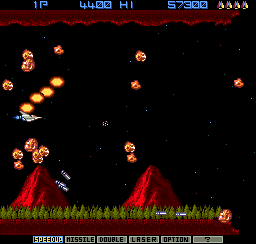 61 comments
New bootblock virus found
Posted by
Jan-VHT
- 22 December 2020
20:16
Hi all...
A new bootblock virus have been found on an .adf archive containing a game called 'Apple Catcher', we are not 100% sure of the name of the archive.
After booting the virus changes the CoolCapture-Vector to stay resident in memory at ($000058DC). Then the virus patches the DoIO ($000059B6) Vector to infect other disks.
The checksum of the bootblock changes with each mutation, so that means that there could be a lot of mutations out there. So please take care.
You can read the test of 'Game Over' bootblock virus at the Virus Help Team website. Link:
https://www.vht-dk.dk/amiga/desc/txt/gameover.htm
Picture of the 'Game Over' virus: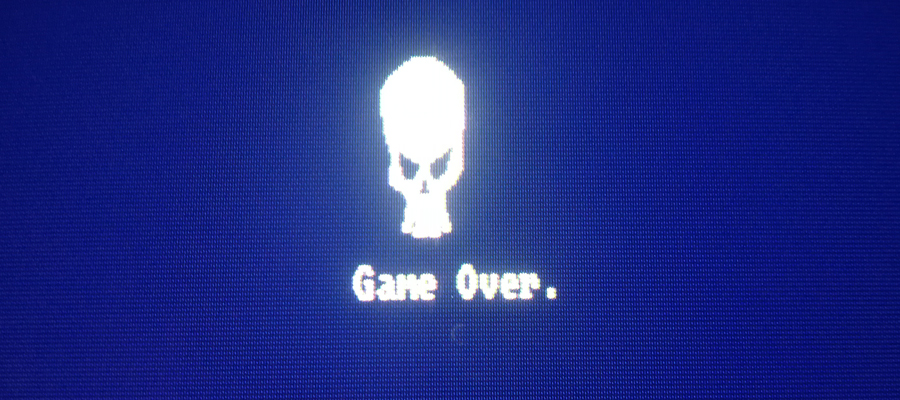 Thanx to CrashDisk for his testing of this virus as well...
Kind Regards
Jan Andersen
Virus Help Team
https://www.vht-dk.dk
1 comments
Streamer Realized
Autor:Brian Donahue
Streamer: Internet radio (ShoutCast/IceCast) player. It can stream MPEGand RealAudio files from any web server and play them in real-time. It can also 'record' files by saving them to disk as they play.
Streamer v2.13 OS3
:
Download
Supported protocols
HTTP
HTTP with in-band track information (Shoutcast, Icecast)
Supported audio types:
MPEG layer 1/2/3
RealAudio 1.0
RealAudio 28.8
AAC (only with the FAAD player)
Supported languages:
German, Turkish, Polish (English is built-in)
Supported audio hardware
Any provided through AHI
Supported MPEG decoders
mpega.library
MASPlayer
Delfina
(allegedly any hardware that can use the MHI library)
2 comments
Santa Run - New Xmas Game
Posted by
mcgeezer
- 20 December 2020
11:36
If you've been in the Game Factory recently you'll know that I've been creating a new xmas game for the Amiga AGA over the last 7 days.
Last night the game was finished and so you can download it now via my itch page.
https://mcgeezer.itch.io/santa-run-2020
Here's a video link...
https://youtu.be/NVU55m6p1KI
Instructions....
GAME PLAY
Santa Run is a free Christmas game that was created in seven days for all Commodore Amiga fans.
Control Santa as you leap from roof to roof and deliver presents down the chimneys.
Santa Run is a score based game, if you reach the end of the street you will have completed the game. A nice greeting awaits at the end of the game.
REQUIREMENTS
Commodore Amiga A1200 or above, real hardware or emulated. The game comes on an ADF but the files can be copied to run from Workbench. The game requires a joystick or control pad in port 2 of your Amiga if running on real hardware.
HOW TO PLAY
Starting the Game
In the Title screen you can push Left for easy mode and Right for hard mode.
Easy mode you will be given 150 gifts to throw into the chimneys and 10 special Elf jumps.
Hard mode you will be given 100 gifts and only 5 special Elf Jumps. In hard mode you get more points for reaching further into the game.
Controls
Push Fire button to leap from one roof to another. You can jump when not on a roof but doing so will use up a special Elf jump. Use Elf jumps sparingly to avoid not landing on a roof.
Push Left and Right to throw gifts into the chimneys.
You can building score multipliers by chaining gifts in to the chimneys without missing.
DONATIONS
Any monetary donations will be split between the developers evenly.
CREDITS
Coding: mcgeezer
Pixels: Ten Shu
Audio/SFX: DJ Metune
Look out for more great games from Double Sided Games in 2021.
Merry Xmas everyone and please enjoy the game.
11 comments
FileMaster 2.2 free version now available
Posted by
Jope
- 08 December 2020
09:49
http://aminet.net/package/util/dir/FileMaster2.2
Great for 1.3/floppy setups! Works with a high end machine too.
One of the best file managers of the early 90s, yet it wasn't as well known as it would have deserved.
Here it is, give it a go.
There is one caveat in 2020: it will crash if you have a filename longer than 32 characters in your directory. Not useful if you insist on browsing TOSEC with it. Still very useful for other things. :-)
2 comments
A1200 Flash is here!
A1200 Flash Expansion is here!
www.amigakit.com/a1200flash
AmigaKit Ltd is pleased to announce our new A1200 user writable flash expansion card with Fast Memory and 40Mhz FPU option.
Flashing is easy
No more burning ROMs, custom ROM images are now possible and easily put together with the powerful software. Flash the card and the software is available instantly as soon as you power on your Amiga 1200!
Load Configurations Fast
Configurations can then be easily and quickly selected by holding down F1 during reset and selecting the image from our custom Early Boot Menu.
Low Cost- High Quality
We work hard to produce new and innovative hiqh quality products at great prices.
The card has other great features such as Real Time Clock option and second clockport.
Features:
8MB 32-bit Fast RAM to boost total system memory to 10MB
4MB NAND Flash - writeable to make software available on boot
Flash Configuration Tool included (requires MUI to be installed)
Memory auto configures with no drivers required
Second clockport header to give computer more expandability
Floating Point Unit socket accepting optional 68882 PLCC FPU up to 40Mhz
Memory can be configured to 4MB, 5.5MB or 8MB Fast RAM using on-board jumpers or early boot menu.
PCMCIA compatible in 4MB or 5.5MB mode**
Header for optional Real Time Clock module: available installed at special price
New version 2.0 (November 2020)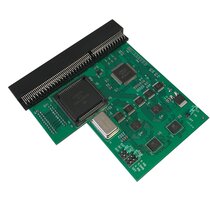 Product Links
:
UK
USA
Europe
Canada
Australia
New Zealand
38 comments
New Game - Astro Blox Revisited
Posted by
juen
- 26 November 2020
12:13
Astro Blox Revisited
Code: Pawel Juen Nowak
Graphics: Zbigniew PPILL Pozoga
Music: Jakub Aceman Szelag
A variation of the Sokoban style game with new logic elements. The game was first presented in the GAME DEV competition organized at DECRUNCH 2020, where it took first place.
The game finally offers 34 different stages. The ability to perform movements with a joystick or keyboard. Works on any classic Amiga with 512kb CHIP memory (stock A500).
Keys during the game: R - restart a stage, ESC - return to the menu, ARROWS - move.
In the box, in addition to the instructions in the form of a poster, there is a DD floppy disk and a bootable CD.
The game was tested on the A500, A1000, A2000, A1200, CDTV and CD32. Additional extensions (like V2, TF, 060) shouldn't be a problem. It was written in assembly language.
The game will be made available for free this year.
Foreign sales:
https://sordan.ie/search/?q=R3D
Sales in Poland:
https://allegro.pl/oferta/astro-blox...gra-9963839809
Gameplay (tutorial levels):
https://youtu.be/zwoLNYdkDho
6 comments