Information
abime.net is copyright 2001-2020 by Astruc Pierre, also known as RCK.
Readers may not modify, publish, transmit or in any way exploit any of the contents of this site, in whole or in part, without the express prior permission of the copyright holder. Direct comments to the appropriate person. All rights reserved.
A1200 Flash is here!
A1200 Flash Expansion is here!
www.amigakit.com/a1200flash
AmigaKit Ltd is pleased to announce our new A1200 user writable flash expansion card with Fast Memory and 40Mhz FPU option.
Flashing is easy
No more burning ROMs, custom ROM images are now possible and easily put together with the powerful software. Flash the card and the software is available instantly as soon as you power on your Amiga 1200!
Load Configurations Fast
Configurations can then be easily and quickly selected by holding down F1 during reset and selecting the image from our custom Early Boot Menu.
Low Cost- High Quality
We work hard to produce new and innovative hiqh quality products at great prices.
The card has other great features such as Real Time Clock option and second clockport.
Features:
8MB 32-bit Fast RAM to boost total system memory to 10MB
4MB NAND Flash - writeable to make software available on boot
Flash Configuration Tool included (requires MUI to be installed)
Memory auto configures with no drivers required
Second clockport header to give computer more expandability
Floating Point Unit socket accepting optional 68882 PLCC FPU up to 40Mhz
Memory can be configured to 4MB, 5.5MB or 8MB Fast RAM using on-board jumpers or early boot menu.
PCMCIA compatible in 4MB or 5.5MB mode**
Header for optional Real Time Clock module: available installed at special price
New version 2.0 (November 2020)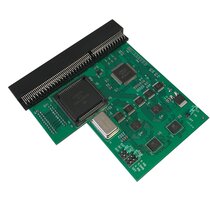 Product Links
:
UK
USA
Europe
Canada
Australia
New Zealand
2 comments
New Game - Astro Blox Revisited
Posted by
juen
- 26 November 2020
12:13
Astro Blox Revisited
Code: Pawel Juen Nowak
Graphics: Zbigniew PPILL Pozoga
Music: Jakub Aceman Szelag
A variation of the Sokoban style game with new logic elements. The game was first presented in the GAME DEV competition organized at DECRUNCH 2020, where it took first place.
The game finally offers 34 different stages. The ability to perform movements with a joystick or keyboard. Works on any classic Amiga with 512kb CHIP memory (stock A500).
Keys during the game: R - restart a stage, ESC - return to the menu, ARROWS - move.
In the box, in addition to the instructions in the form of a poster, there is a DD floppy disk and a bootable CD.
The game was tested on the A500, A1000, A2000, A1200, CDTV and CD32. Additional extensions (like V2, TF, 060) shouldn't be a problem. It was written in assembly language.
The game will be made available for free this year.
Foreign sales:
https://sordan.ie/search/?q=R3D
Sales in Poland:
https://allegro.pl/oferta/astro-blox...gra-9963839809
Gameplay (tutorial levels):
https://youtu.be/zwoLNYdkDho
5 comments
Amiga Pirate Radio goes live!!
Hi
I have started a livestream on Youtube full of cracktro tracks...
I have called it Amiga Pirate Radio.
It's something I want to have streaming all of the time and am looking at ways to improve it. It's early days yet...
For anyone interested here is the stream:
https://youtu.be/FXKXs2_0mJ8
Ambermoon open source remake in progress
Posted by
alexh
- 04 November 2020
18:36
I may have mentioned this before but there is an open-source remake of Ambermoon in progress which should bring this awesome Amiga RPG to many other platforms including Windows and Linux.
It is being headed by an enthusiast called Pyrdacor, and he's making great progress, it's still pre-alpha but already way ahead of the previous attempt Amberworlds.
https://github.com/Pyrdacor/Ambermoon.net/releases
There is lots of interesting information here about file formats etc.
https://github.com/Pyrdacor/Ambermoon
I've been maintaining a list of bugs reported in v1.07 for many years
https://docs.google.com/spreadsheets...it?usp=sharing
And many people such as Metallic, Hexaae, Maynef have been diagnosing and fixing them.
I am keeping an eye on the project, participating where I can and trying to steer the development to create tools which will allow easy back-porting of bug fixes he discovers to the English v1.07 and German v1.05 Amiga versions.
If you're an Amiga Ambermoon fan, maybe with a bit of free time, Pyrdacor is asking for experienced Ambermoon players to contribute to understanding the last few features of the game. Take a look, just for fun:
https://github.com/Pyrdacor/Ambermoon.net/issues/51
I do hope this will become a fully playable version of the game with potentially improvements over the original.
27 comments
Dan Malone (Chaos Engine etc) releases signed prints of his work.
Hi all!
Yesterday Dan launched his website selling very high quality
signed
prints of some of his work including a gorgeous print of the Navvie from The Chaos Engine.
Dan will be adding more work in the coming months which should include some of his Amiga works including prints of some of his actual pixel work from the games that he worked on (hopefully).
The selection is quite small at the moment but will grow over time.
Once new Amiga-prints get released I shall add them to this thread.
Please head over here to check them out:
https://danmalone-art.com/
2 comments
VirusZ III Bootblocks Update
Author: Virus Help Team
VirusZ III:
Important Antivirus update to be done on all systems, some old/new Viruses back to bother our Amiga, released the new "VirusZ III Bootblocks" which includes protection for the last discovered Viruses and old Amiga Viruses mutated or modified their code.
VirusZ III Bootblocks 17-10-2020
:
Download
(in the link you will also find VirusZ III and other Antivirus plus the necessary libraries)
1 comments
VControlGUI (Vampire)
Author: Alessio Garzi
https://github.com/Ozzyboshi/VControlGUI
VControlGUI:
Very small utility that lets you send commands to flype's VControl software. VControl allows us to tweak Vampire card behaviours according to the needs of the user. In the screensho some icons created by me for VControlGUI that you find
HERE
Requirements:
- Any Vampire card
- Vcontrol installed and in path
- Any amigaos (tested only on AmigaOS 3.1.4 and Coffin)
Features:
VControlGUI offers the same features that VControl provides (something is still missin, maybe they will implemented in the future like the Akiko mode ON/OFF).
This is a list of most relevant features:
- Kickstart selection
- SuperScalar mode ON/OFF
- TurtleMode mode ON/OFF
- CPU detection
- VBR address detection- IDE speed tweaking
VControlGUI is OS friendly and it relies on Intuition library.
VControlGUI:
Download
VControlGUI:
Tutorial Video
3 comments
MorphOS 3.14 and a new web browser released
Posted by
jPV
- 13 October 2020
16:25
The
MorphOS development team
is proud to
announce
the immediate availability of
MorphOS 3.14
. While mostly a maintenance and stability
release
, this update also brings multiple technological improvements in the kernel. Out of these, the most notable are TLS support in exec.library, updates to the Netstack and ixemul.library.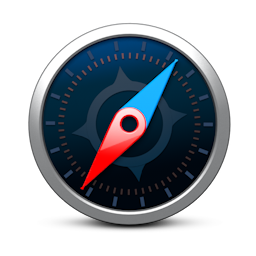 Wayfarer
, a new web browser based on a modern mid-2020 branch of WebKit is now available for download from
wayfarer.icu
. This new app makes it possible to browse most of the web that have become off-limits for Odyssey with its ageing engine. Google apps like Docs, Drive and Maps with Street view are supported just as the Whatsapp or Telegram web interfaces.
16 comments
pawgr 0.9 AROS x86
Author: Jose Luis Cebrian Pague


pawgr 0.9: Download


pawgr 0.9:
This is just a litte utility that renders one graphic of a Spectrum PAW snapshot, then saves it in a .png file.
PAW (Professional Adventure Writing System) is a Spectrum parser, where a parser is some software that lets a writer with little programming knowledge to write her/his own text adventure game.
If you happen to have some old text adventure of your own lying around, you can use pawgr to extract its graphics. This program was not created to be very useful, but just for fun. And it may
some day be part of a "PAW emulator".
An extra pleasure for this review as the author used my AROS One x86 to create screenshots.
AmigaOS 3.1.4 Emulation - polish eBook
Posted by
radzik
- 26 September 2020
13:55
Last month, I published a new ebook about AmigaOS 3.1.4 - Emulation. From the book, you will learn how to configure the system from scratch, how to surf the internet, install games, play mp3, movies, and much more! The target is not only the emulated Amiga!
YouTube Showcase:
https://youtu.be/Cp98959bWsk
.
At this time, the eBook is only in Polish. Let me know if you want such a book in English!
eBook PL link:
https://bit.ly/3hxupCs
.
4 comments
MiniSid Realized
Author: Bertinetto Bartolomeo Davide
MiniSid v0.02
:
Download
MiniSid v0.02
: Multiplatform Program Developed in Hollywood able to perform SID music of the C64, preliminary version that the author hopes to make it complete.
I discovered that MiniSid is also able to run other audio formats such as MP3, WMA, OGG, FLAC, AAC, WAV, AIFF, MOD, XM, S3M, the Player requires high hardware resources due to the now very high demand of computing speed required by Hollywood applications, in 68k versions the FPU is required.
In the archive you can find the various executables for OS3, OS4, MOS and Windows, imminent also an AROS x86 version, the OS3 version works well also on AROS 68k as shown in the screenshot, the icons of the program were made by me.
1 comments